Margaret Dunning was a successful businesswoman and passionate supporter of her hometown, Plymouth. She was 104 years old when she passed away in 2015. While her longevity is something to aspire to, those who knew her were more impressed by the way she lived. Robert Stulberg, president of the Margaret Dunning Foundation, remarks, "she believed in hard work, she was proud, strong, self-reliant, independent, honest, and a great businesswoman, but she was very humble."
She was one of a kind. One of her greatest achievements was just being able to live the life she wanted to live in the way she wanted to live it. I don't think she compromised on the things she wanted very often."

— Philip Appel, chair of the Grants Committee
Even late in life, she could be found driving her 1930 Packard 740 on road trips or working on it in her six-car garage — which she called "Gasoline Alley" — in Plymouth.
Ms. Dunning was a classic car enthusiast and a regular participant in auto shows and the Woodward Dream Cruise. The Packard convertible won the Classic Car Club of America Trophy at the Concours d'Elegance in Pebble Beach, California, in 2012; Jay Leno presented the award to Ms. Dunning. "She loved to drive and she owned several classics, but she could repair them, too.  You would go to her house sometimes and she'd be under the car on a roller.  She loved everything about them," remembers Lois Stulberg, the Foundation's vice president.
But more than a car collector, Ms. Dunning was known for her big heart and go-getting spirit.  She wasn't afraid to roll up her sleeves to get a job done and could even be found wearing a hard hat while helping out with the construction at projects she supported. Ms. Dunning and her mother were early supporters of the Plymouth District Library. In 1947, Bessie Dunning and her daughter, Margaret, purchased a house at the library's present site to provide the facility with a permanent home. In 1971, Ms. Dunning gave the first of many gifts to establish the Plymouth Historical Society's Museum. Robert Appel, treasurer, notes, "she loved the museum — it was her favorite hobby outside of cars.  The museum and cars were her greatest enjoyment. "
Ms. Dunning was deeply involved in her community and always helpful to a neighbor in need. When the Foundation was established in 1997, she sought to ensure that the people of western Wayne County would be cared for far into the future.
The people of Plymouth and western Wayne County should know that she cared about them deeply. She really wanted to make a meaningful impact on their lives. She could have done all sorts of things with that money, and instead she dedicated it to them — people, future generations that she never knew and will never know her. She gave that money to them."

—Robin Ferriby, secretary of the Margaret Dunning Foundation
Margaret and her beloved 1930 Packard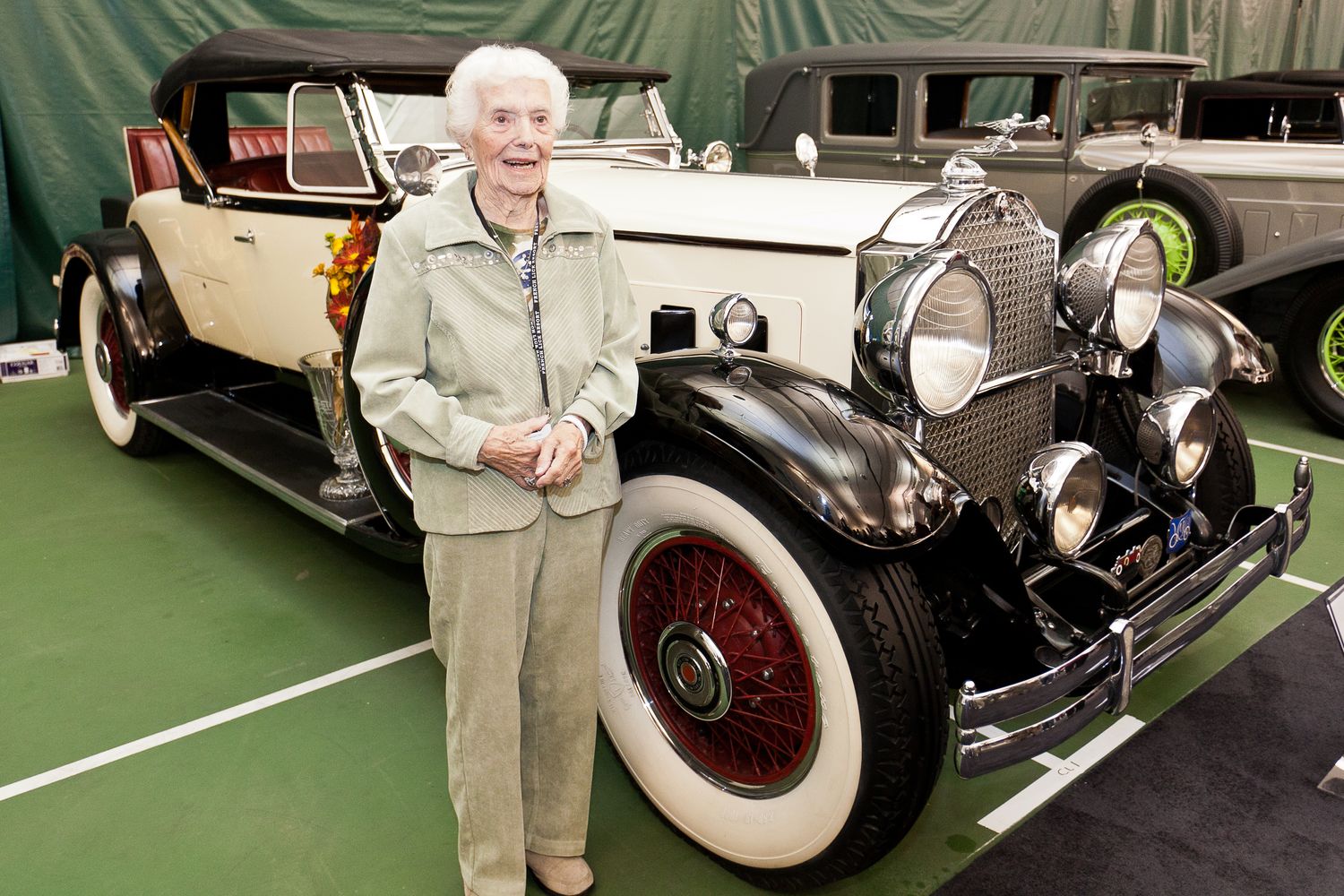 Photos courtesy of the Plymouth Historical Society